Perfect lye application
for pretzels and pretzel products
Germany and the pretzel equator
It is hard to imagine southern Germany without pretzels or pretzel products in general, which are an integral part of the breakfast table there. In the centre of Germany, the pretzel equator runs through the country – while pretzel products are an established feature in the south, interest in refined pastries is also growing in the north.
The perfect pretzel cannot really be defined, since the regional differences in shape and taste are too big.
Shape
The shape of the pretzels usually differs somewhat from bakery to bakery, depending on whether they are shaped by machine or by hand. However, the typical shape featuring the thickened bottom and 'folded arms' are instantly recognisable.
Structure
No matter whether soft or crispy, the inside of the pretzel should always be finely pored and loose.
The lye
The perfect lye finish not only depends on the way the lye is applied, but also on the right choice of lye.
Economical solutions for every production size
The focus varies depending on the bakery and production size.
With our solutions we offer support for every size of business and production. It means you receive equipment that is tailored to your needs and provides you with perfect support and relief in your everyday work.
At the centre of each of our solutions is the claim to deliver consistent quality that is also correspondingly easy to reproduce.
For manual lye application
For the large craft bakery, less personnel thanks to automatic loader
Customer-oriented solutions
From small bakeries to semi-industrial production, we have a solution for you and will advise you fairly and competently.
Automation that makes sense
We always use automation when it really makes sense. Therefore, our devices feature different levels of automation for different production size or can be further automated with additional components.
Scope of services
Our services include delivery, installation and commissioning of the entire system as well as the necessary service.
For the small craft bakery
For the (semi-) industrial bakery in modular design
Technology
Our equpment is based on more than 50 years of experience in the bakery industry and German engineering. We also continuously scrutinise tried and tested processes in order to further improve them with current technology. Since we manufacture directly at our location in Aalen, we can offer our customers a lot of flexibility and, if necessary, adapt the equipment to their spatial conditions or process requirements.
Service
Our service includes delivery, installation and commissioning of the lye application machine. With our training programme we achieve comprehensive qualification of your employees. In an emergency our 24/7 service line is always available for you.
For the medium-sized craft bakery
Constantly high quality
Through secure processes

Patented lye shower
From the RMBB

Flexibility
Solutions to suit your requirements

Automation
Different levels of automation can be configured

Special machines
We also provide tailor-made solutions
RIEHLE quality
We are still successfully setting the standard in the field of lye application. We were the first manufacturer to introduce the double lye curtain, which we have successfully supplemented with the patented lye shower. The result is complete coverage of the dough, even at high speed.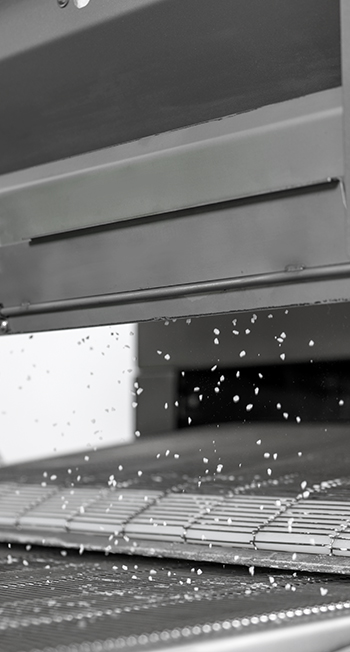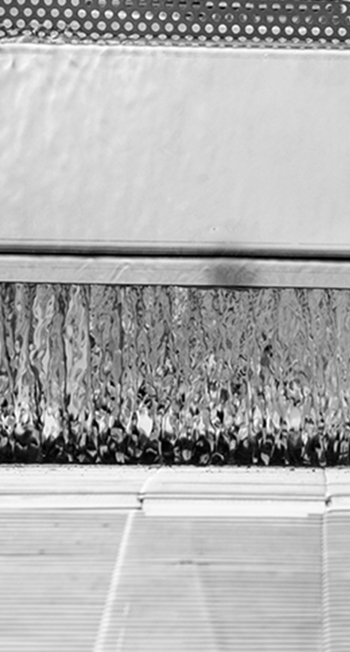 Patented WP RIEHLE lye shower
WP lye application devices are designed to provide process reliability and thus to achieve constently high-quality lye application results, independent of the corresponding quantity.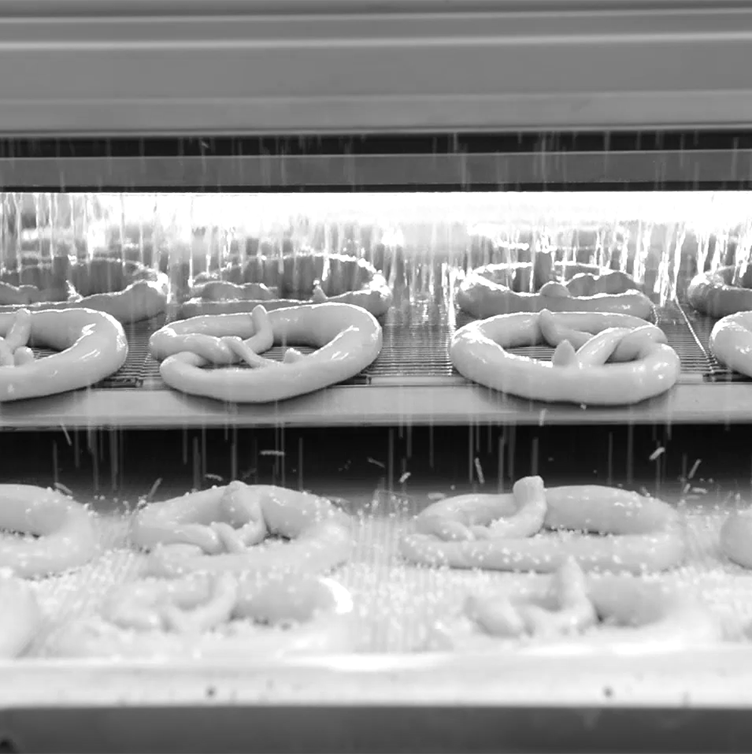 RMBB lye application machine
With patented lye shower
Pretzels and pretzel products, fast lye application and salting
Trays free of sprinkle toppings with the unloading belt
WP RIEHLE
WP Pretzels
Our sales staff will be happy to answer your questions about our lye application solutions.
Best service
at consistent quality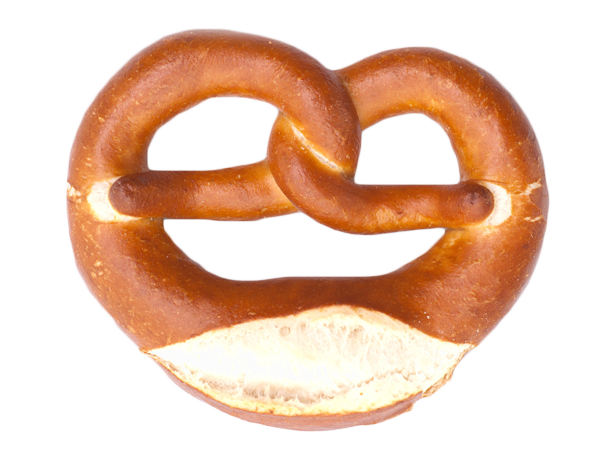 How many pretzel products would you like to produce per hour?