Deep-frying of various products with
less fat absorption
The challenges of deep-frying
Regardless of whether you are making cutlets, chips, falafels or other fried products, the requirements for the deep-frying process are basically the same.
The products should be crispy, tasty and as low-fat as possible. At first glance, this seems to be clearly contradictory, but with different techniques we have managed to balance this tightrope walk with our belt deep-fryers.
Colour
The first impression counts! The colour of the finished product is the first thing your customer notices. If the appearance meets the taste of your customer, the emotions are right when the fork first comes into contact with the palate.
Crunch
If the colour is right, the consumer expects the first bite to be crunchy. In the middle, however, the product should be as juicy as possible.
Fat content
Fat is a key ingredient of deep-frying. It is also a very important flavour carrier, but the fat content should be as low as possible.
A solution for every product
Continuous open kettle fryers are used in many areas and for a wide variety of products. The requirements for the respective device are correspondingly diverse. Therefore, you will find machines in a wide range of sizes, which can be adapted to your needs with additional options.
From 15 to 60 cm frying width
Best service
Regardless of the production or machine size, quality differences in the end products are always undesirable and must be avoided. Thanks to our heating system, the temperature and frying results remain constant.
Flexible
The DLA SC series is available in various widths and lengths, which can be selected according to the required production volume or the space conditions. We offer economical solutions for every production size.
The deep fryer can be upgraded with additional process steps, e.g. an automatic breading machine or a falafel forming unit.
Scope of services
For best support, we offer you customized services packages.
Delivery and installation of your system is always included.
Technology
The temperature is key for fat absorption. The more constant the temperature can be kept, the less fat is absorbed by the product. All our deep fryers are equipped with at least one digital glass display control.
We have deliberately selected to use heating coils immersed in the fat, since the advantages outweigh the disadvantages. The temperature can be kept more constant and corrected more quickly. The fat absorption by the products is thus kept to a necessary minimum.
Sediments accumulate underneath the heating coils and thus burn much less than with panel heating. The cycled heating prevents fat from burning on the heating coils.
Service
Our service includes delivery, installation and commissioning of the respective system. With our training programme we achieve comprehensive qualification of your employees. In an emergency our 24/7 service line is always available for you.
Lowest fat absorption
With the WP RIEHLE heating system
Consistently high quality
You benefit from automated workflows from Linie 2000 onwards
Intelligent accessories
Add an integrated grease filter to your deep fryer from the 2000 line onwards
Only one contact person
Profit from the competence of the entire WP BAKERYGROUP
Accessories
Especially large production facilities often require other functions in addition to frying. Since considerably larger machines with correspondingly larger quantities of grease are used here, they require appropriate fire protection measures. We can also supply the appropriate extraction hoods for the deep-fryers as well as other options such as continuous filtering and level control.
One for all
Our DLA SC series is so variable that we can offer a suitable solution for a wide range of products and production sizes.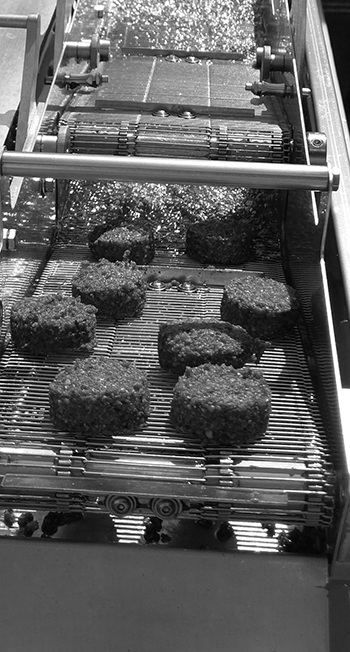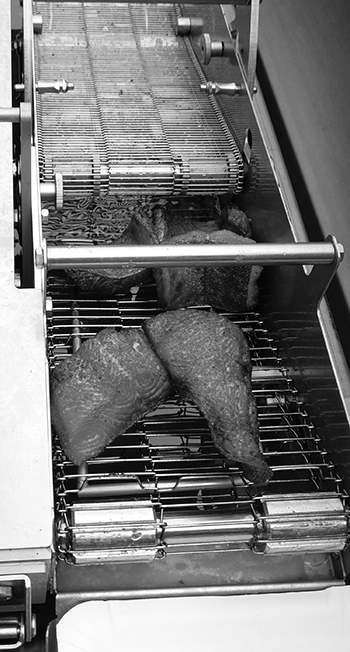 None of our standard units meet your requirements? No problem. Let us help you create your completely customised system.
DLA 300SC-2
One fryer for many products
DLA 600 Industry Touch
Industrielle Durchlauffritteuse in Kombination mit einer Panieranlage
WP RIEHLE
WP Frying
Our sales representative will gladly answer your questions about our continuous open kettle fryer.
Plenty of taste
with little fat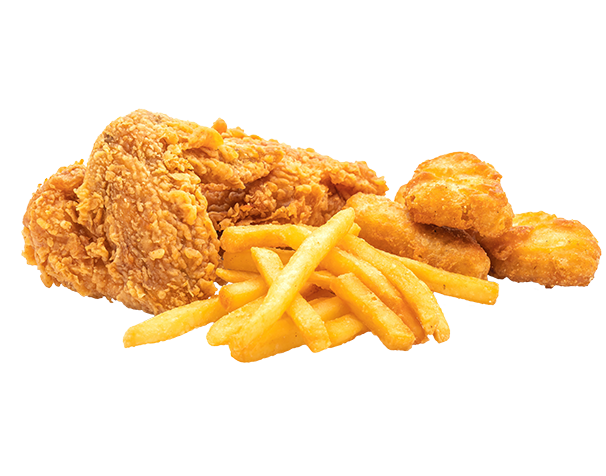 Which products would you like to produce?