Frying
DLA SC
Crispy from the continuous deep fryer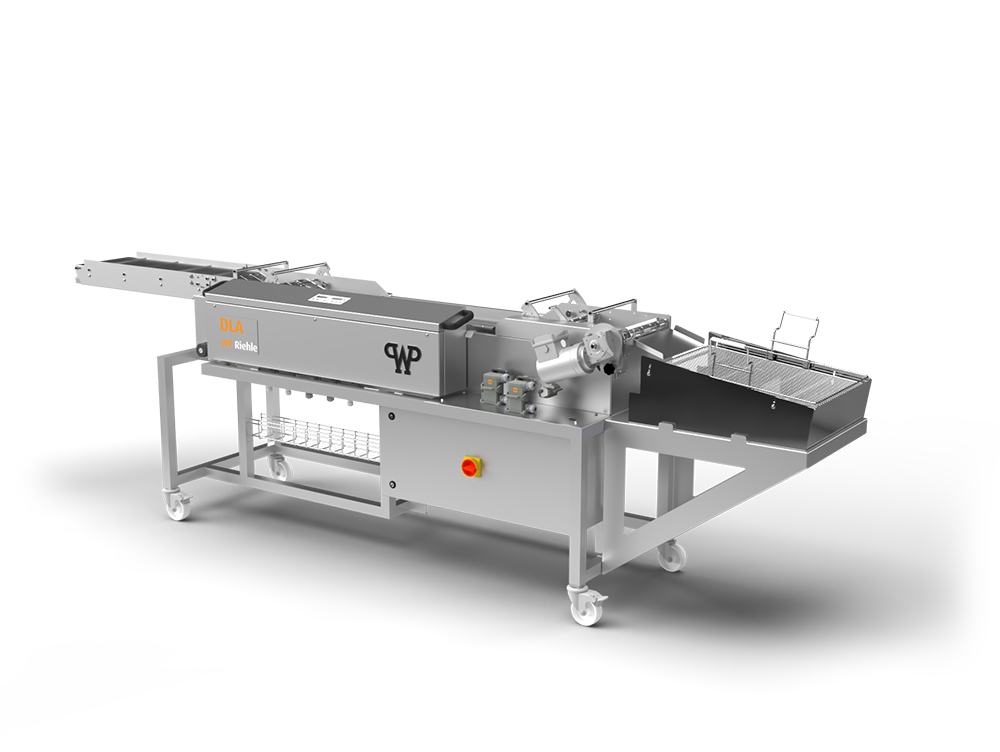 low fat absorption
shorter frying time
consistently high quality
Continuous open kettle fryer DLA 150-600SC
The automatic continuous open kettle fryer for submerged deep frying
The DLA SC line is particularly suitable for deep-frying meat, fish, vegetables, filled products, and much more. The compact design makes it particularly suitable for use in the catering sector. Instead of fat or oil, the unit can also be operated with water, soup and beef broth, sauces or marinade.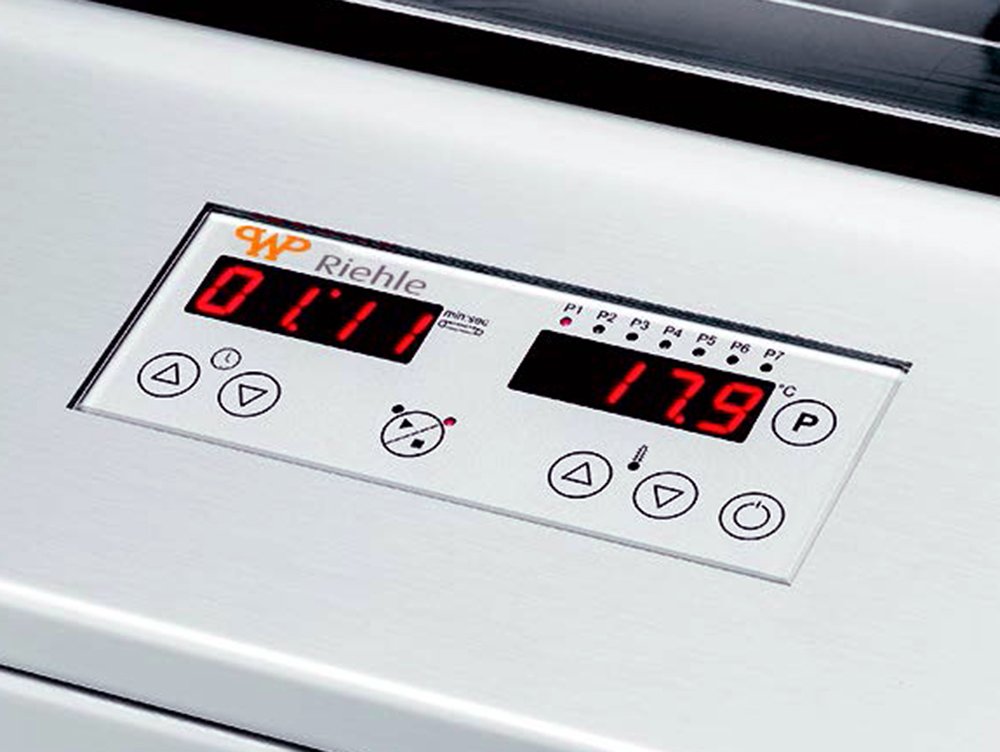 Digital heating
For exact temperature control and best frying results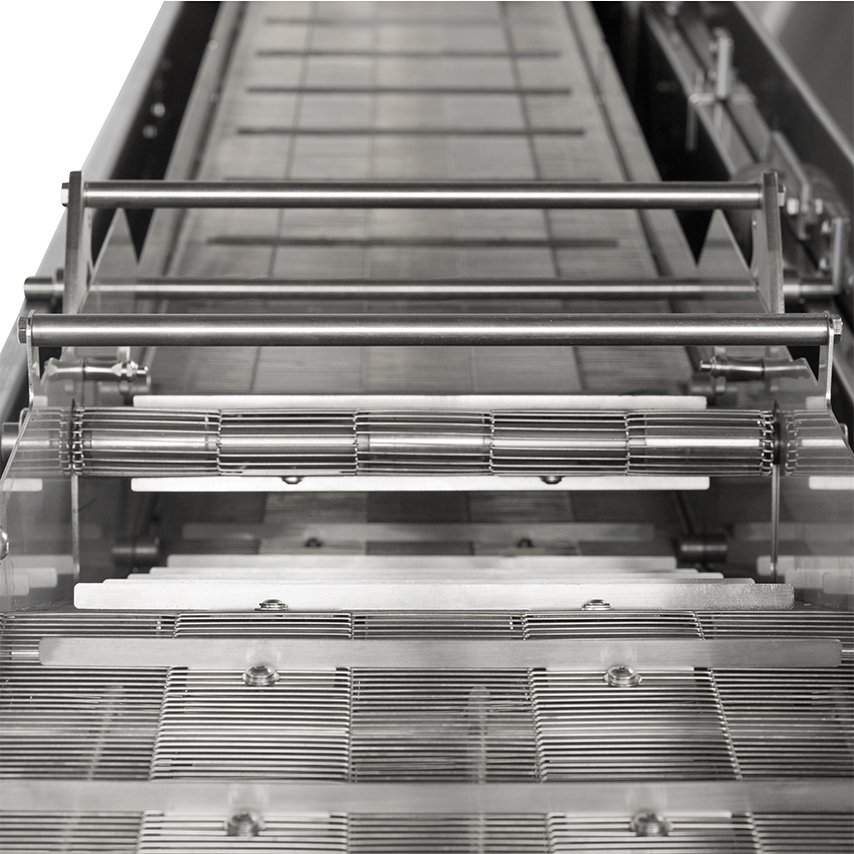 Submersion insert
for submerged and even deep-frying
Mobile underframe
With its mobile underframe, the DLA SC is flexible and ready for use at any location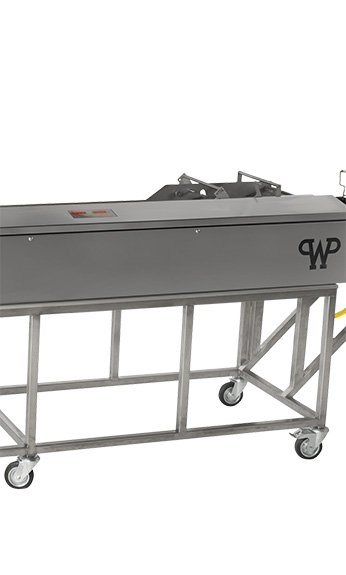 Performance, maximum benefit and modular options
the submerged deep-frying process and digital heating control reduce the frying time and fat absorption of the products
Product quality:

due to submerged deep-frying you get an even deep-frying result

Suitable for many products:

the throughput speed can be infinitely adjusted and the frying time can thus be adapted to the products

Cleaning:

Tool-free removal of the transport unit makes cleaning easy
Per baking process
The capacity per hour depends on the product and plant size as well as the corresponding frying time
Options
available in different lengths and widths
integrated air circulation system
available with increased heating power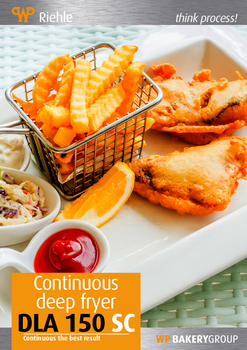 Data sheet
english
german
english (USA)
russian
french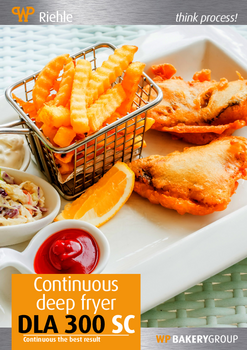 Data sheet
english
german
english (USA)
spanish
russian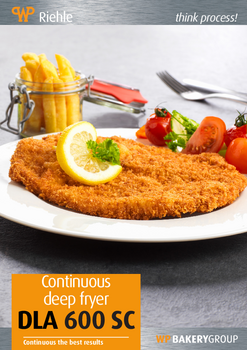 Data sheet
english
german
english (USA)
spanish
russian
french
Suitable for many different products
With extensive configuration options, the continuous open kettle fryers are suitable for all common catering products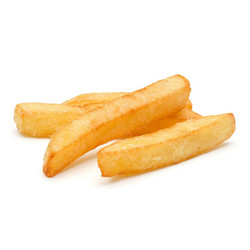 Fries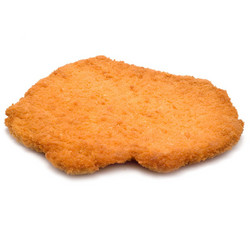 Schnitzel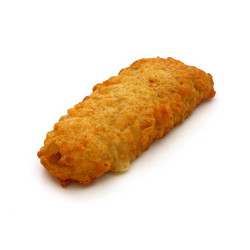 Fried fisch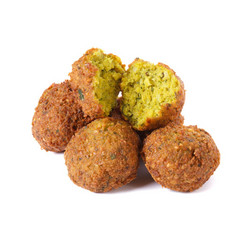 Falafel Bällchen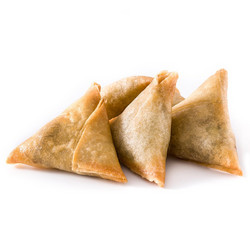 Samosas
WP Riehle
+49 7361 5580-0

Unsere Vertriebsmitarbeiter beantworten gerne Ihre Fragen zum Produkt.