WP Robot
Carry out manual work steps reliably with individual robot solutions
Individual robotic solutions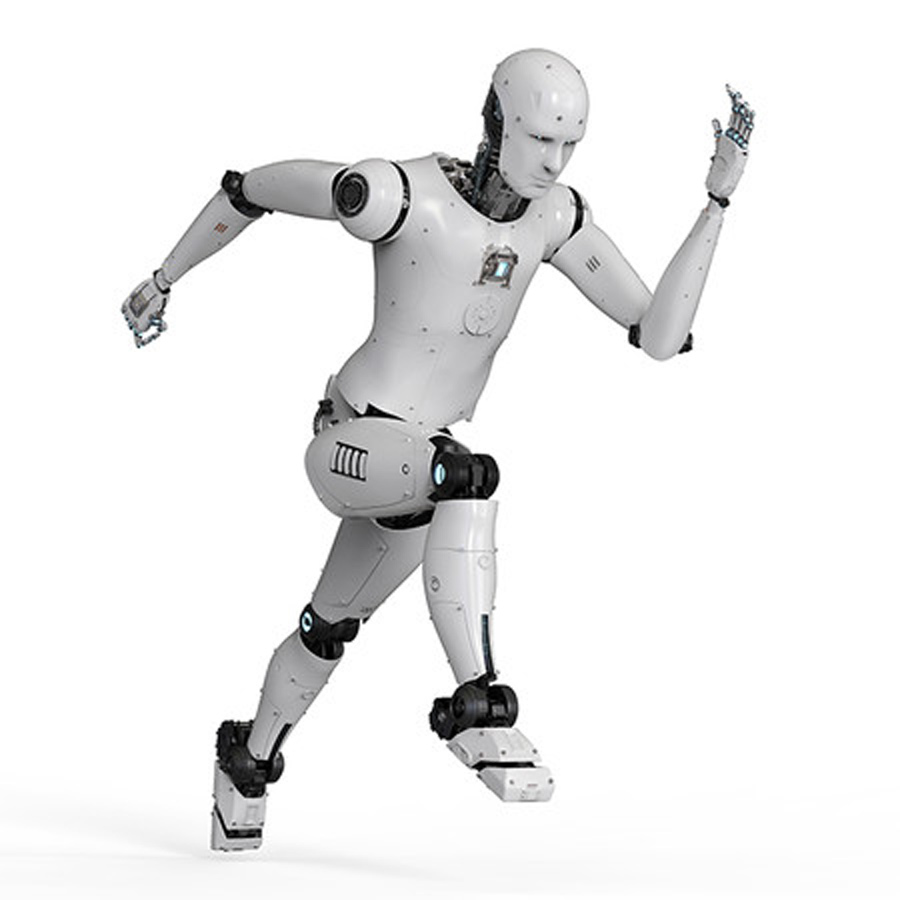 New technology
New technologies create new oppertunities. The segment of robots, the technology and the spread of possible applications are growing. The food industry also benefits from this in many sectors. The area of application of collaborative robots is vast and they can be used without barriers.
Thanks to the flexibility, the possibilites are nearly unlimited. For example, robots can be used for loading and unloading the machines, cutting or tray handling.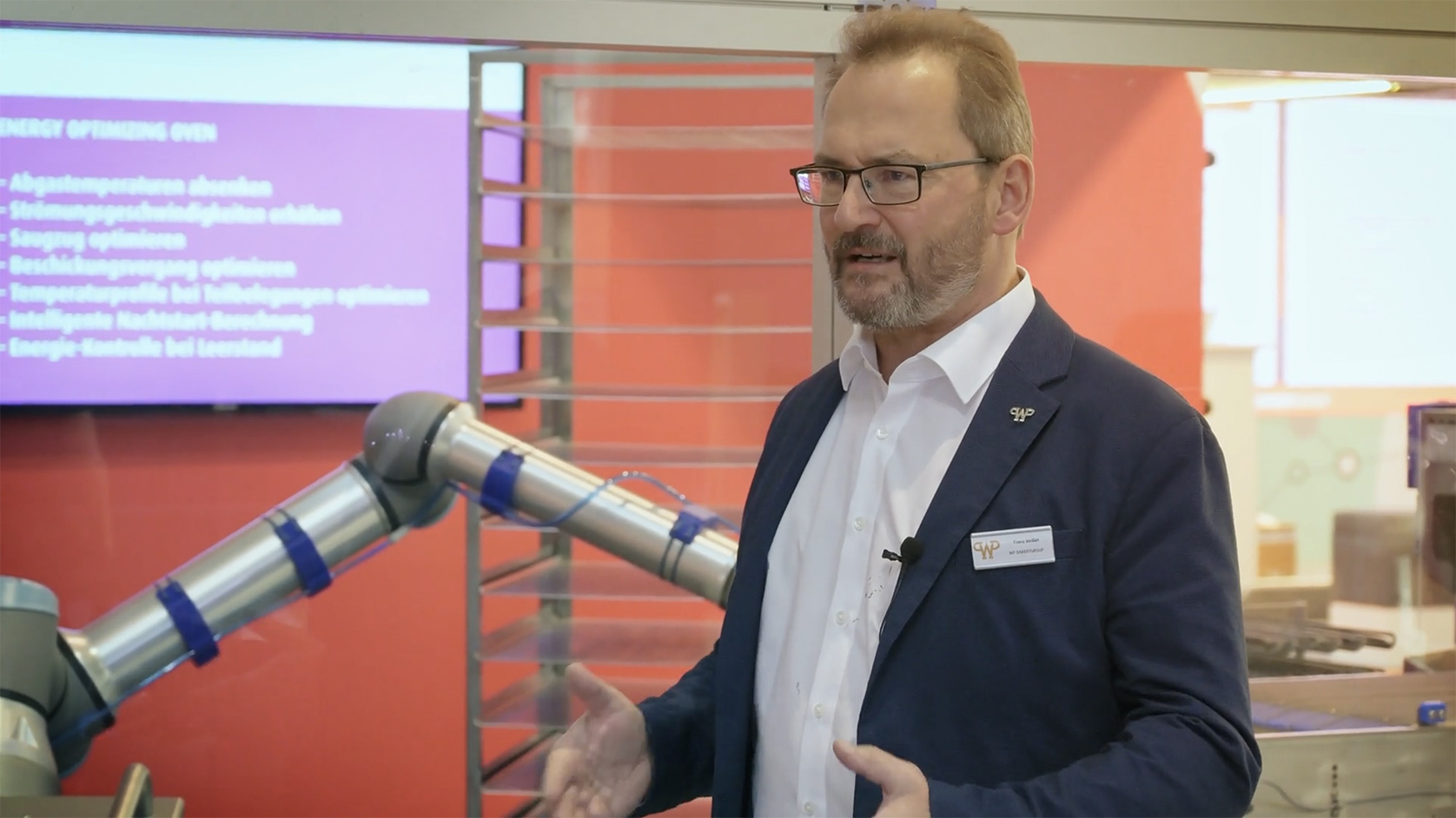 A reliable solution for manual work
What does WP Robot offer?
Tray supply and discharge in combination with a machine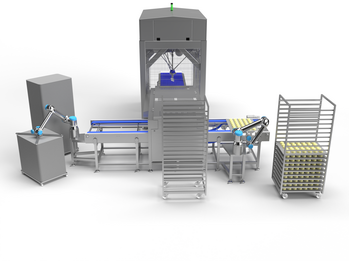 The tray trolleys or stacked trolleys with empty baking trays are placed at the unloading stations. The empty trays are removed and placed on a conveyor belt. The conveyor belt transports the empty trays underneath the deposit belt of a running machine, and transmits a full tray to the loading station.
The second robot takes the full baking trays from the conveyor belt and places them into an empty proofing trolley.
Further automated steps, e.g. automatic proofing trolley supply and removal are possible.
Cutting with a delta robot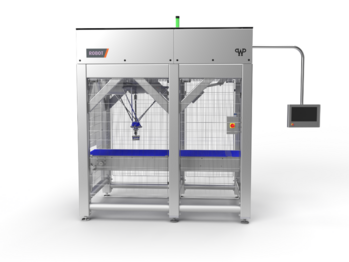 Pretzels, pretzel sticks, bread rolls and baguettes can be provided with different patterns. The dough pieces are recognized by a 3D camera system.
The cutting itself can be done with ultrasound, rotating knives or water jet.
Technology
The so called delta robots (e.g. cutting systems) and articulated robots (e.g. tray handling) are the most important for the food production. Particularly the articulated arm robots can be flexibly used in a wide variety of industiral sectors.
Our main application is tray handling. The robot can perform a variety of movements that are required for different tasks.
A robot can perform simple tasks such as moving trays. The process chain is staff independent and reliable.
Emptifying of baking trays with 2 robots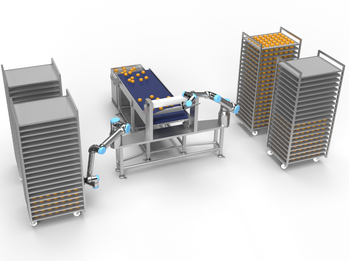 The trolleys are placed at 4 unloading stations after the baking process. The full trays are removed by the robot, and the products are slid onto a conveyor belt. Before the trays are put back in the trolley, the trays are cleaned at a cleaning station.
The hourly output can account for 8 trays per minute. Other services are possible.
Service
Our service includes the delivery, installation and set-up of the device. We provide technical training for your staff in order to ensure the best qualification of your employees. In case of trouble shooting, we are always available for you with our Serviceline 24/7.
WP RIEHLE
WP ROBOT
Our sales representative will gladly answer your questions about robotics solutions.