Fried products
FETTBOY
The small deep fryer for the big baking demonstration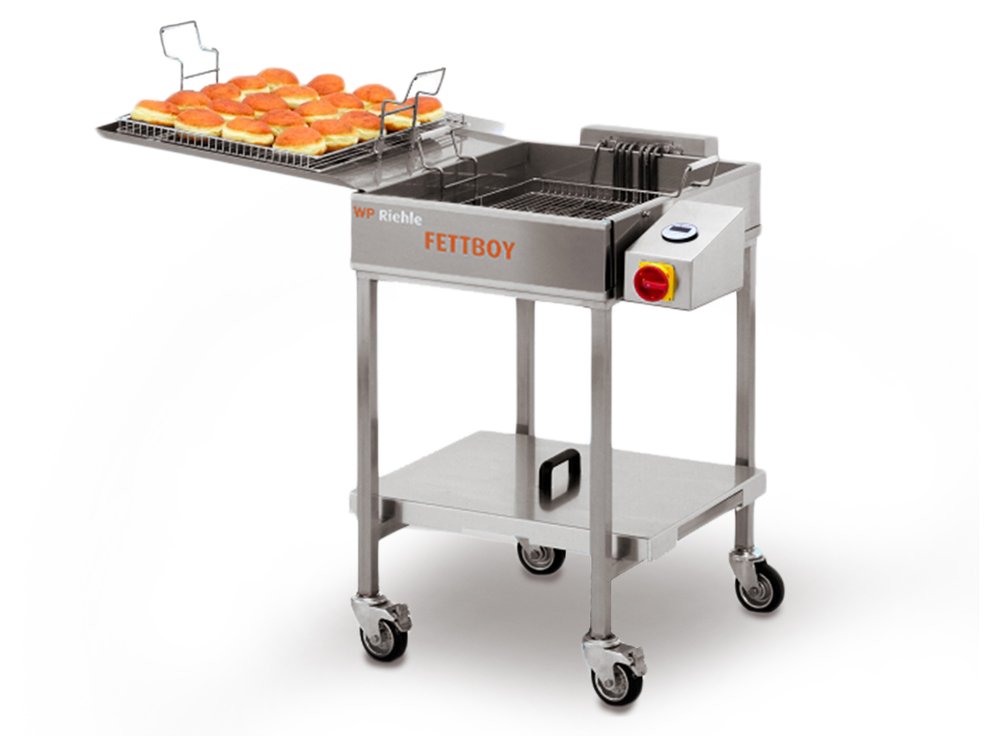 Ideal for baking demonstrations
Space-saving entry-level model
Attractive price-performance ratio
Deep fryer device FETTBOY DIGITAL
Low grease absorption
for perfect small quantities
The mobile deep fry device Fettboy Digital for manual deep-frying is particularly suitable for smaller quantities of approx. 20 to 24 dough pieces per baking process. As an additional device or for baking demonstrations, the Fettboy Digital features digital heating control for minimal temperature fluctuations as well as a set/actual temperature display, thus ensuring reduced fat absorption and consistent quality.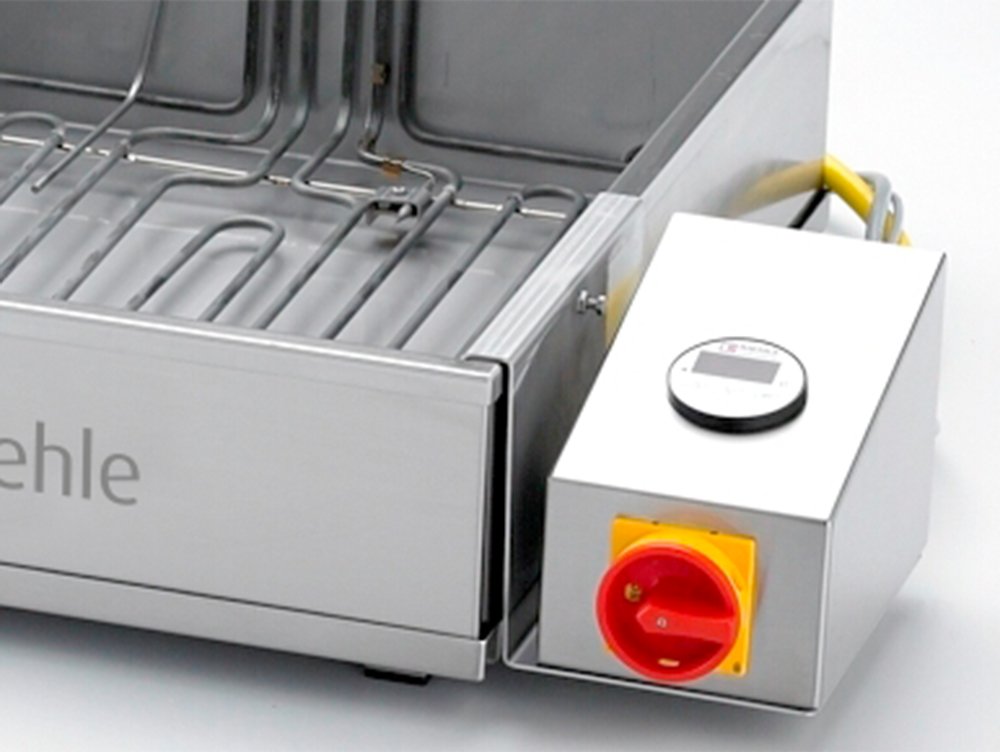 Control system
Digital heating control for less fat absorption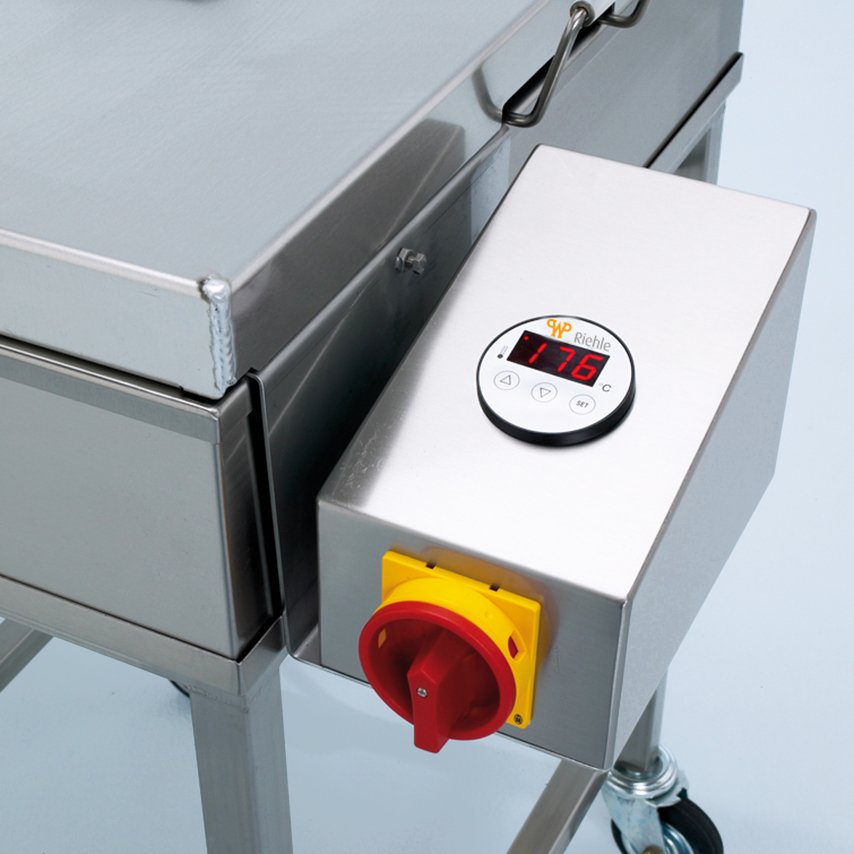 Target/actual temperature display
For increased control
Manual steam lid
for larger donut/pastry volumes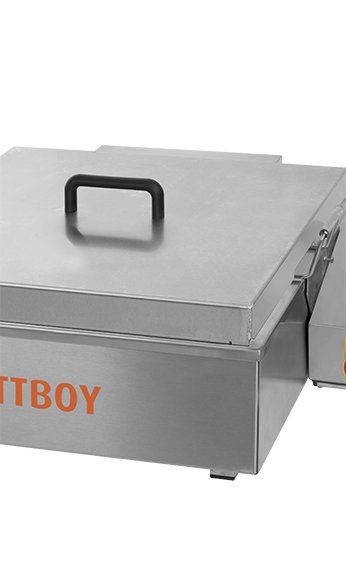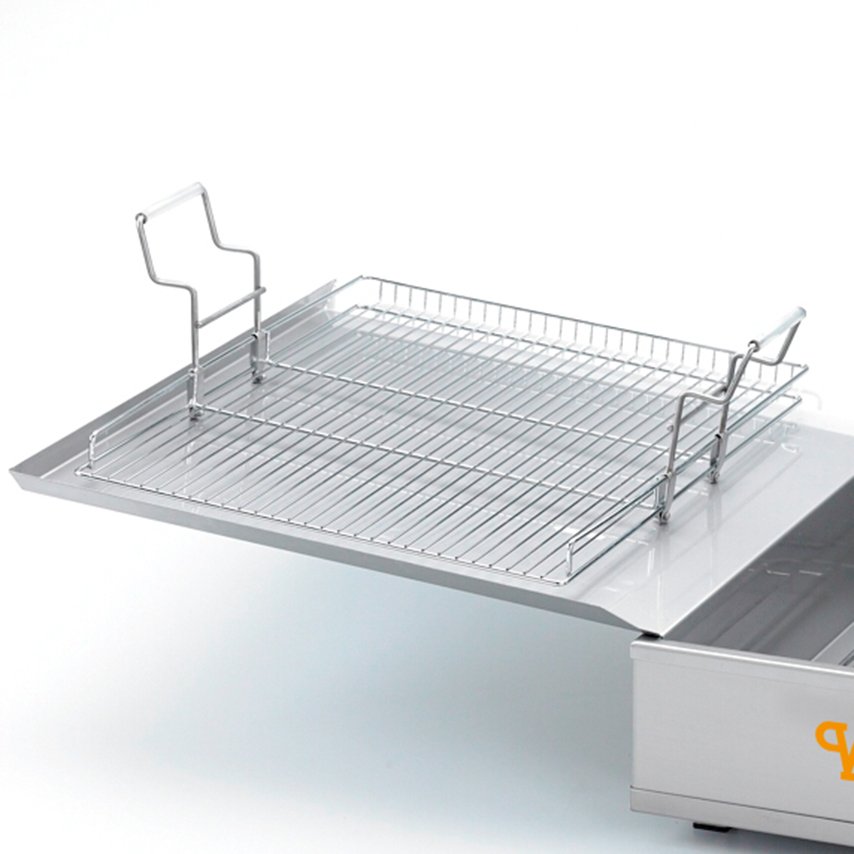 Two flat baking baskets
For floating deep-frying
Performance, maximum benefit and modular options
From the basic equipment as tabletop unit to full equipment with mobile frame and extensive accessories
Handling

quick and easy cleaning without tools

Energy saving

Heating coils directly in the fat for faster heat exchange

Design

solid and durable stainless steel construction

Safety

equipped with a safety thermostat, prevents grease fires in case of malfunction

Quality
Per baking process
20-24 pieces
Filling quantity
approx. 17 litres
Options
mobile underframe
Turning basket
flat baking basket
plated stainless steel baking basket with high rim
Dipping lid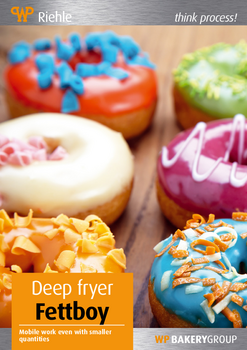 Data sheet
english
german
english (USA)
spanish
french
For all types of donuts
The extensive range of accessories and the digital control make it possible to bake a variety of products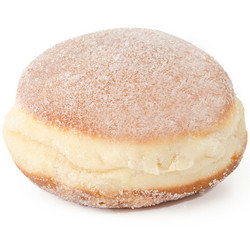 Berliner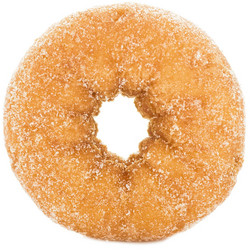 Cake Donuts
Quarkbällchen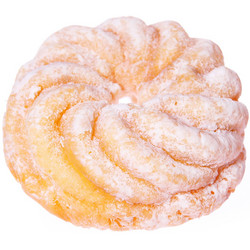 Spritzkuchen
WP Riehle
+49 7361 5580-0

Unsere Vertriebsmitarbeiter beantworten gerne Ihre Fragen zum Produkt.