Fried products
DLA 150-600
The automatic continuous open kettle fryers for submerged and floating deep-frying of all kinds of products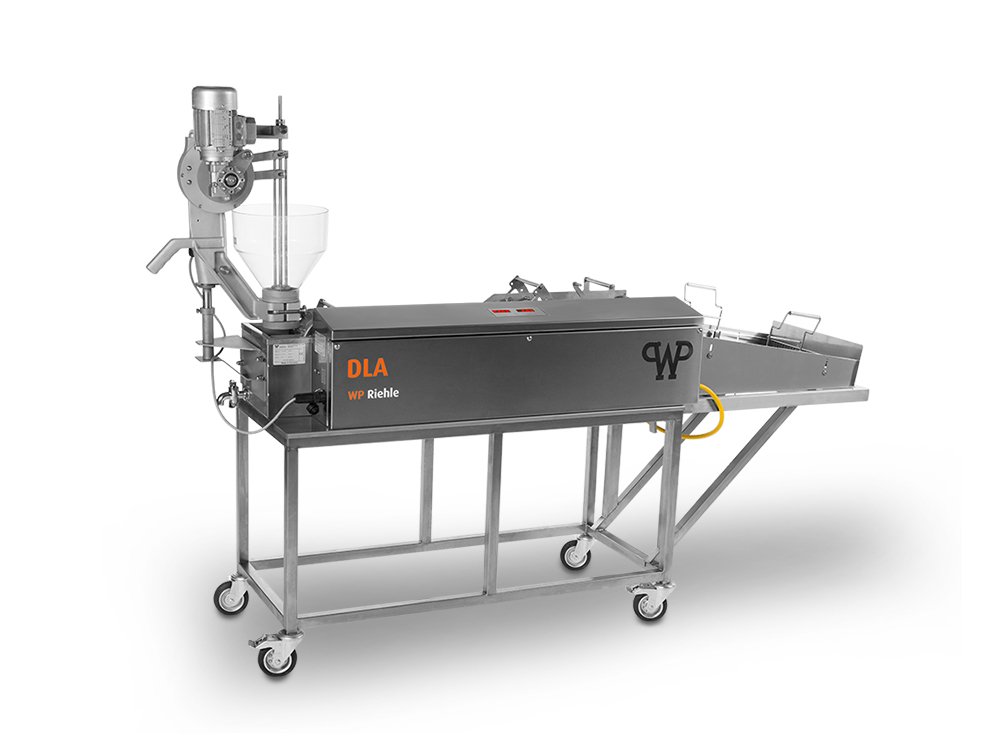 more even + faster frying
low fat absorption
energy saving
Continuous fryer DLA 150-600
The optimal solution for better products with less effort
For the continuous open kettle fryers we offer different possibilities of product infeed. You can choose either automatic dosing, input via a forming machine or manual input and configure the device accordingly.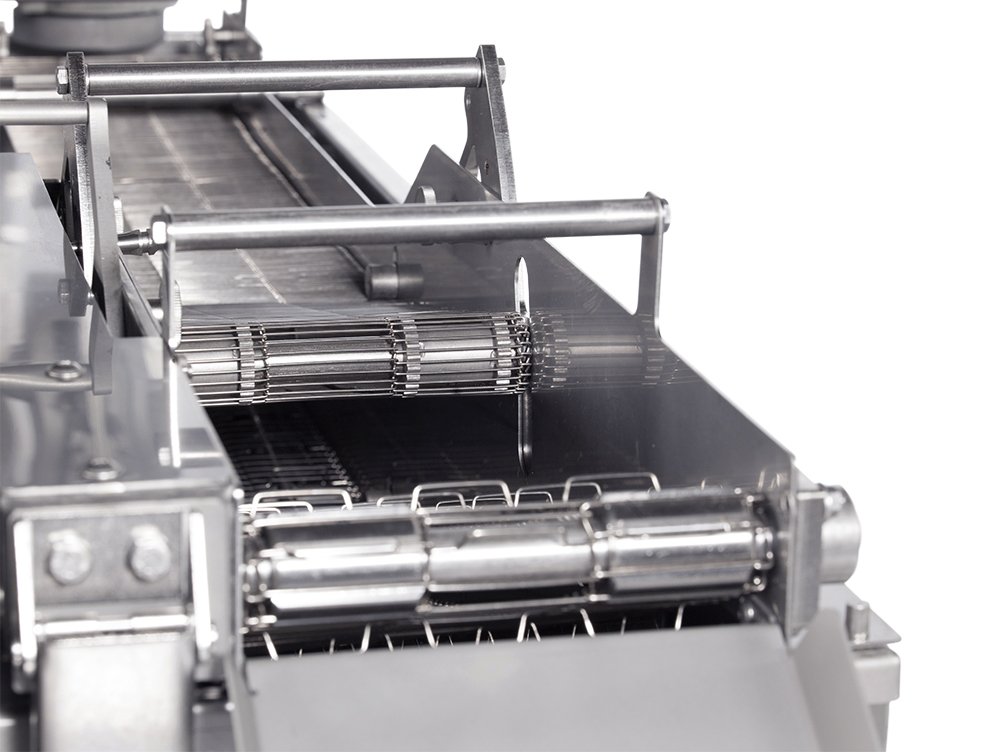 Submerged deep-frying
The continuous and submerged deep-frying process ensures consistent results, reduced fat absorption and shorter frying time. Different belts are available depending on the product. The products can be gently transferred to the optional product deposit.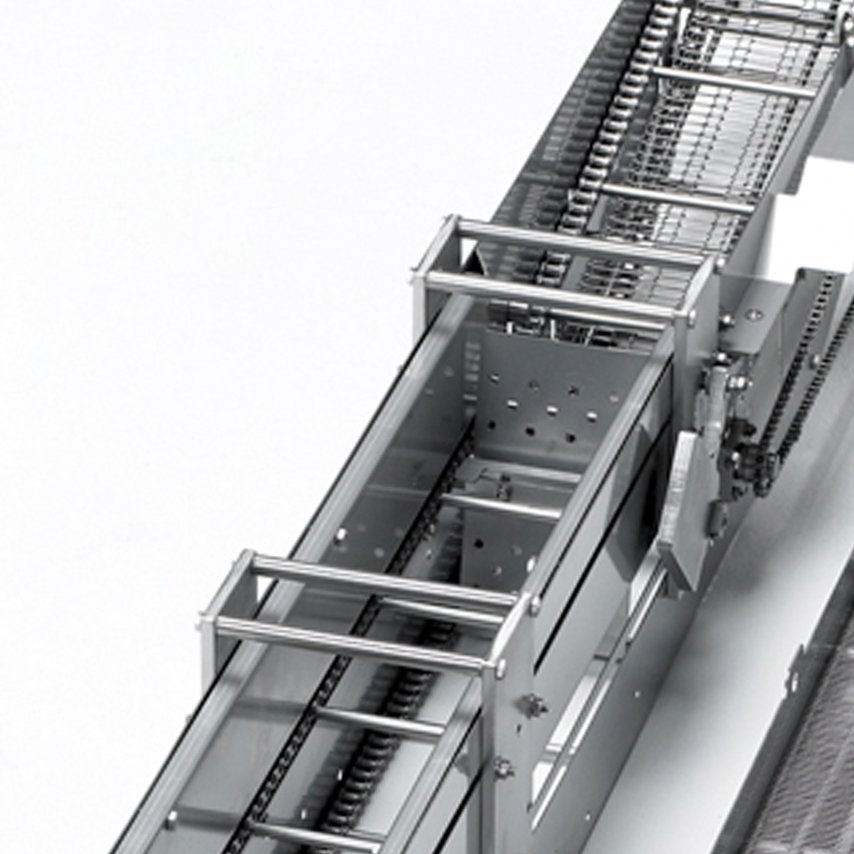 Optional: Turning insert
With one or two turns for the production of cake-donuts, crullers and other floating fried products
Optional: automatic dosing
fixed or moving, for use of the full fryer width, for the production of curd cheese dumplings, crullers, cake-donuts and many more.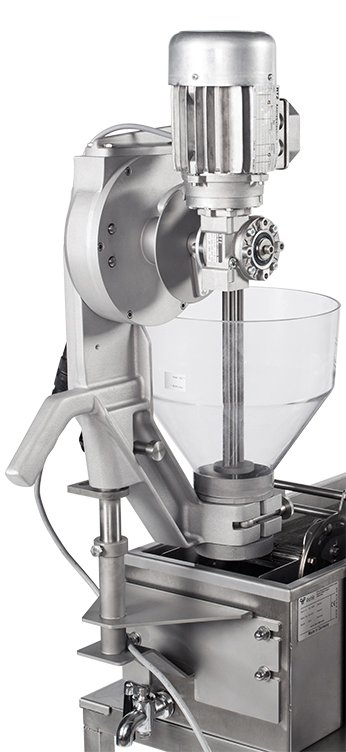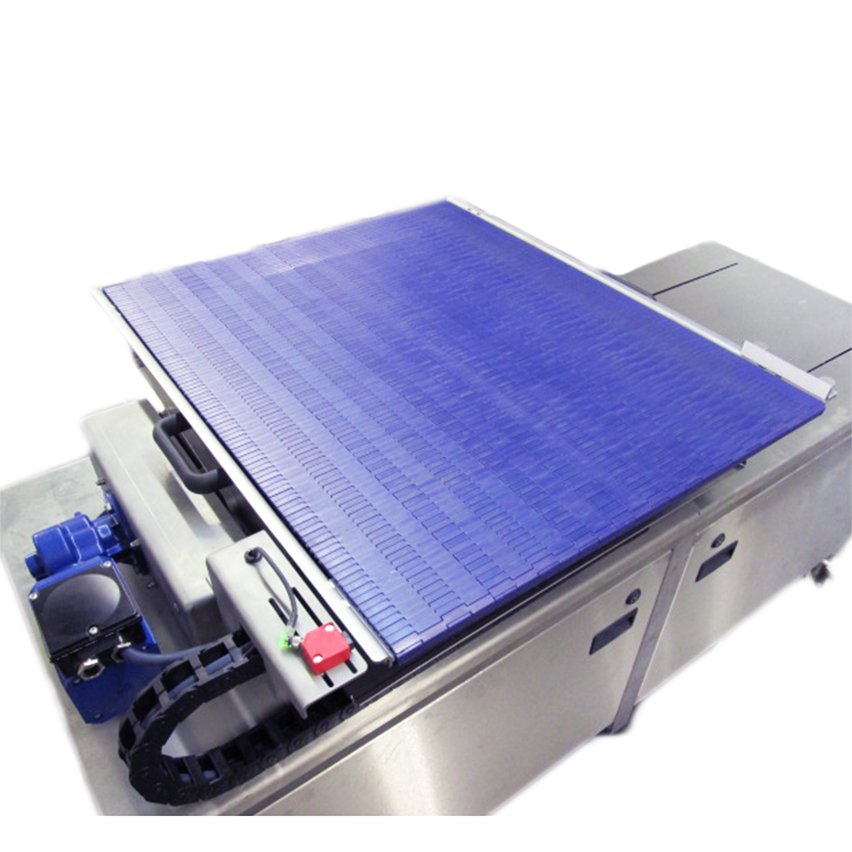 Optional: Cross distribution belt
For single-row transfer from automatic forming machines and multi-row transfer to the entire width of the deep fryer. Excellent for filled curd cheese dumplings
Optional: Sugar turntable
After the continuous deep fryer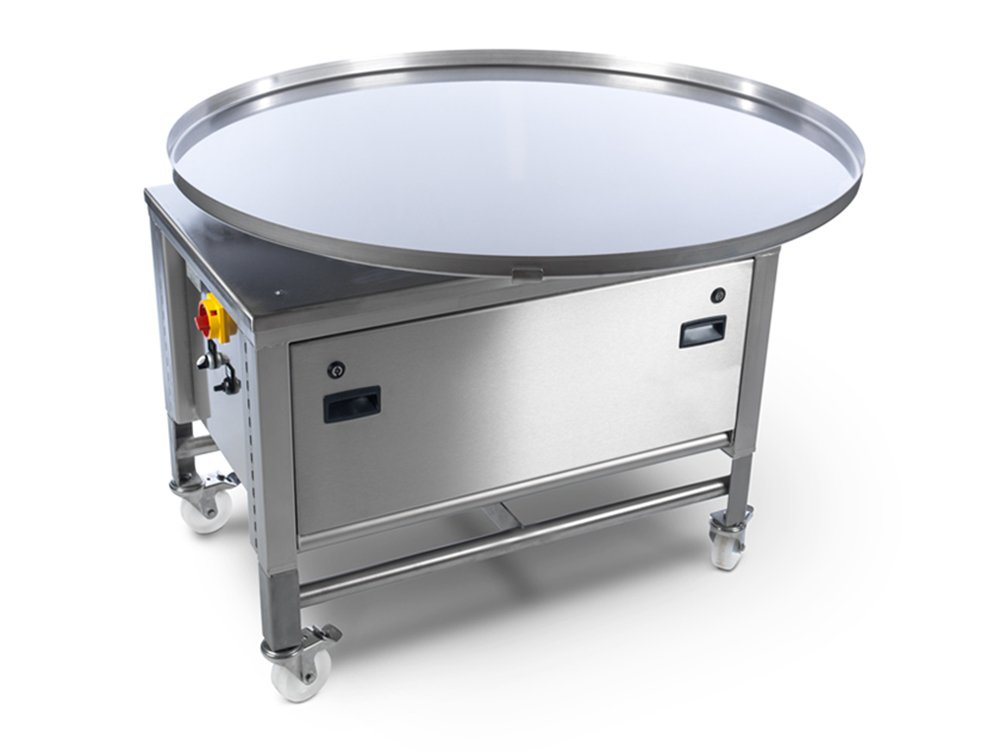 Performance, maximum benefit and modular options
With the comprehensive configuration options and sizes,
you too will find your optimal solution!
Product quality:

Reduction of deep-frying time with submerged frying
less fat absorption thanks to digital heating control
reproducible product quality through 7 adjustable baking programs

Technical specifications:

Glass display control with 7 storable baking programs
infinitely variable adjustment of the throughput speed, clocked or continuous operation possible

Hygiene:

Tool-free removal of the transport unit makes cleaning easy
the DLA 600 is optionally available with a hydraulic lifting unit for easy cleaning
Per baking process
The capacity per hour depends on the product and plant size as well as the corresponding frying time
Options
automatic dosage
Turning insert
Cross distribution belt
Sugar turntable and other storage possibilities
Cooling belts
the DLA 600 is available with hydraulic lifting unit for transport unit and heating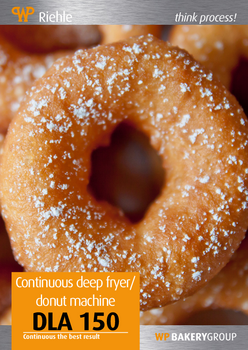 Data sheet
english
german
english (USA)
spanish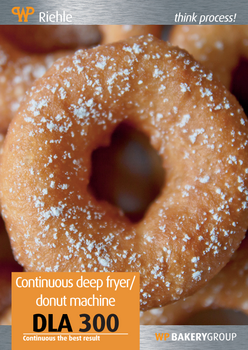 Data sheet
english
german
spanish
english (USA)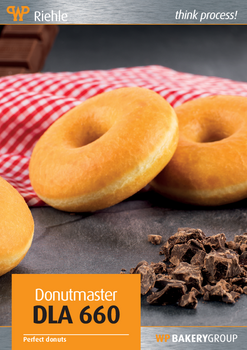 Data sheet
english
german
english (USA)
spanish
french
For all types of donuts
Simple and efficient operation from small to large quantities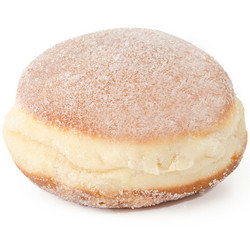 Berliner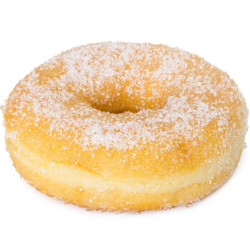 Donut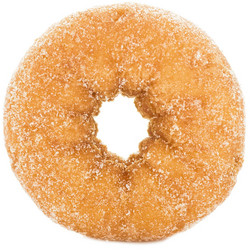 Cake Donuts
Quarkbällchen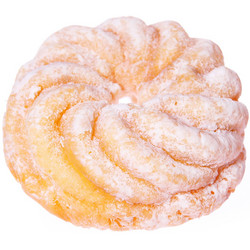 Spritzkuchen
WP Riehle
+49 7361 5580-0

Unsere Vertriebsmitarbeiter beantworten gerne Ihre Fragen zum Produkt.