Blechreinigen
BRM DELUXE
Blechreinigen DELUXE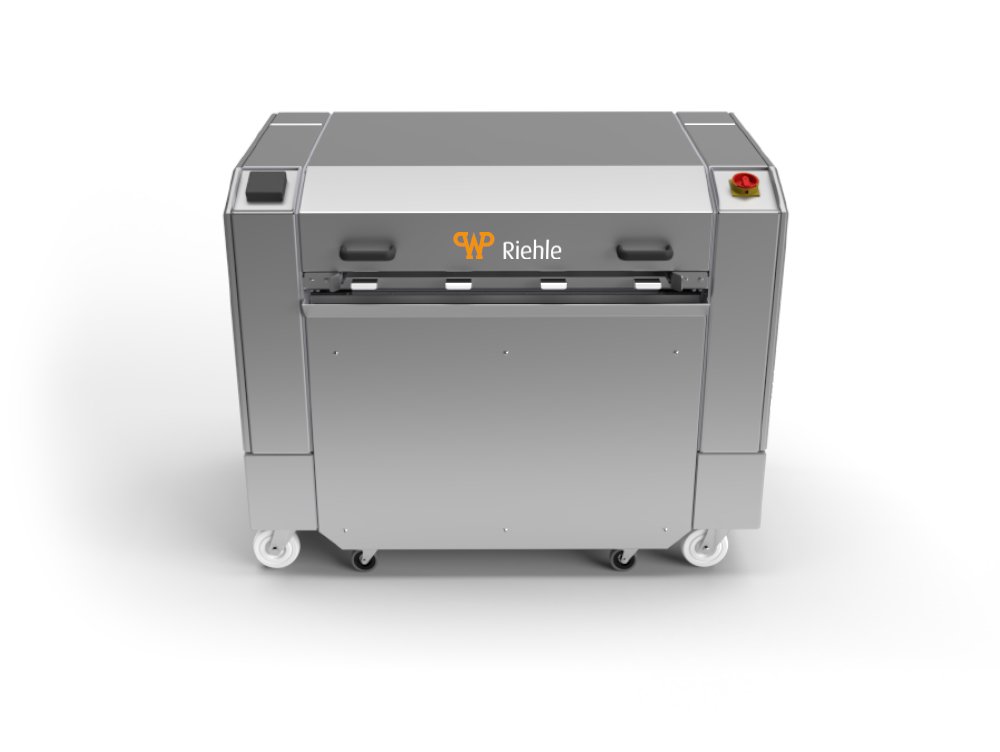 Bedienung durch eine Person
bis zu 750 Bleche pro Stunde
kein Verbiegen der Bleche
Blechreinigungsgerät BRM DELUXE
Schnelle und hygienische Reinigung von allen zweirandigen Back- und Lochblechen
Mit den zwei Bürstenpaaren ermöglicht die BRM DELUXE eine noch schnellere Reinigung von Back- und Lochblechen.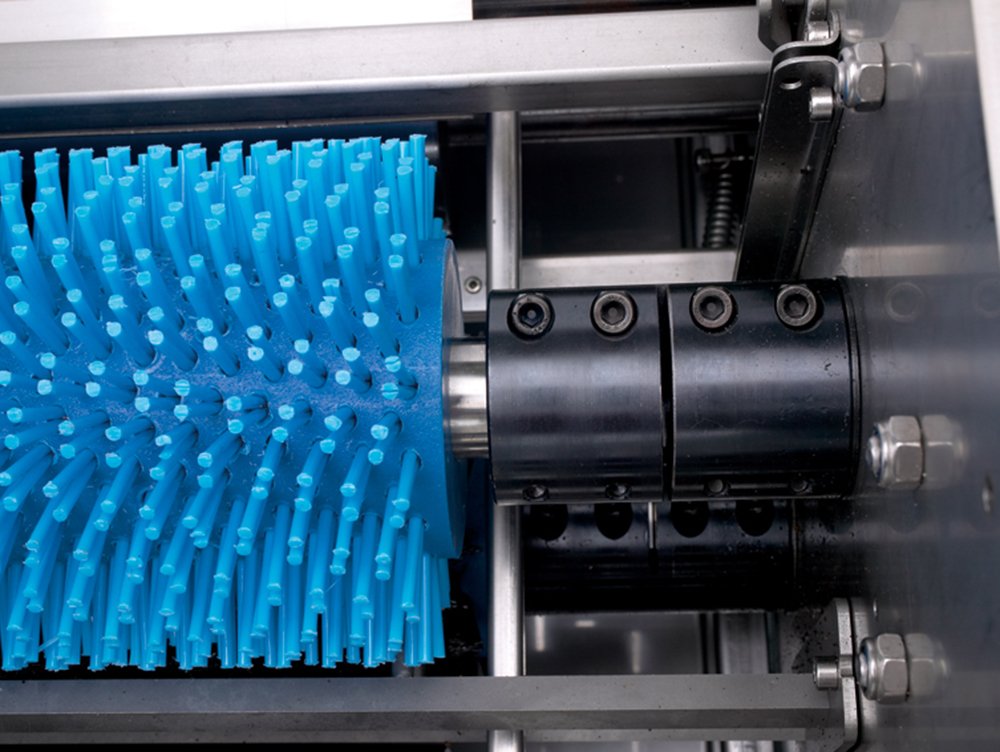 Solid design
The solid and robust structure of the BRM DELUXE is designed for durability and high throughput. The 6 mm thick side walls ensure exact parallelism, even on uneven bakery floors.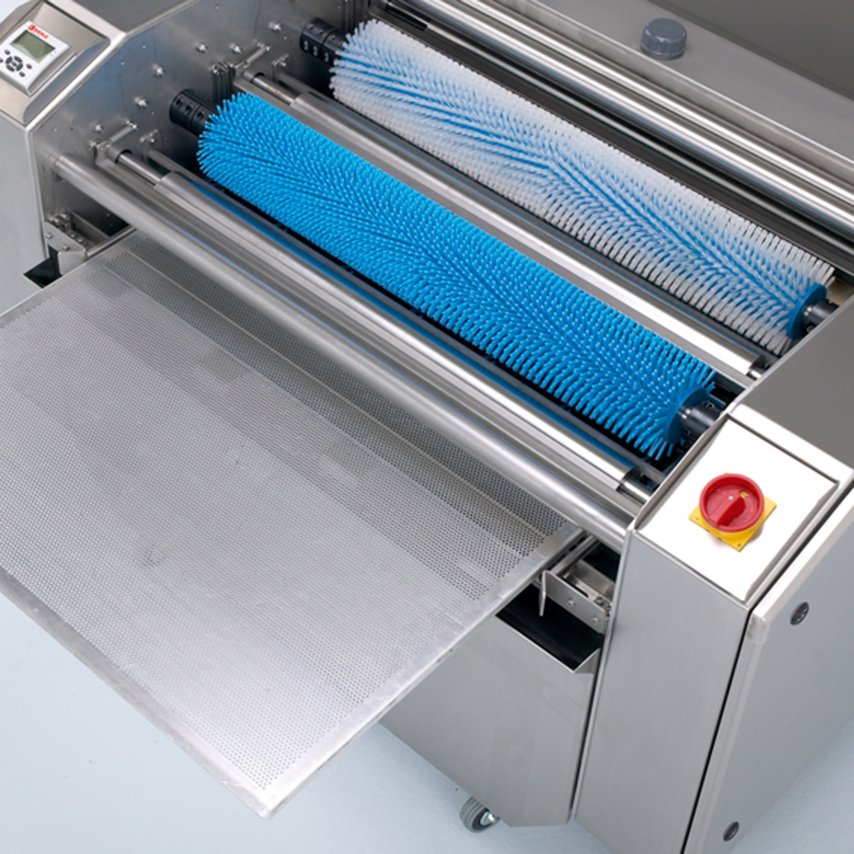 Optimum cleaning
The sheet is fed into the infeed with the lower baking side, where it is gripped by feed rollers and transported via four rotating, height-adjustable brushes that clean the sheet on both sides.
Gentle on the sheet
The spring-mounted and readjustable brushes prevent rolling and bending of the sheets.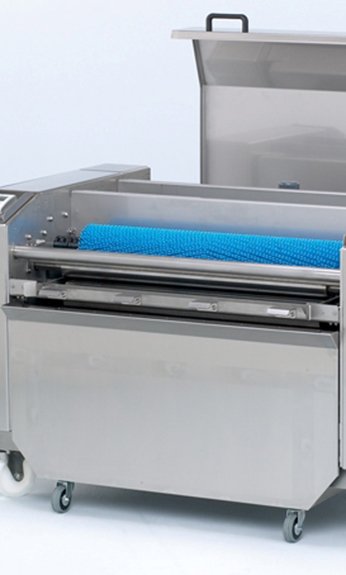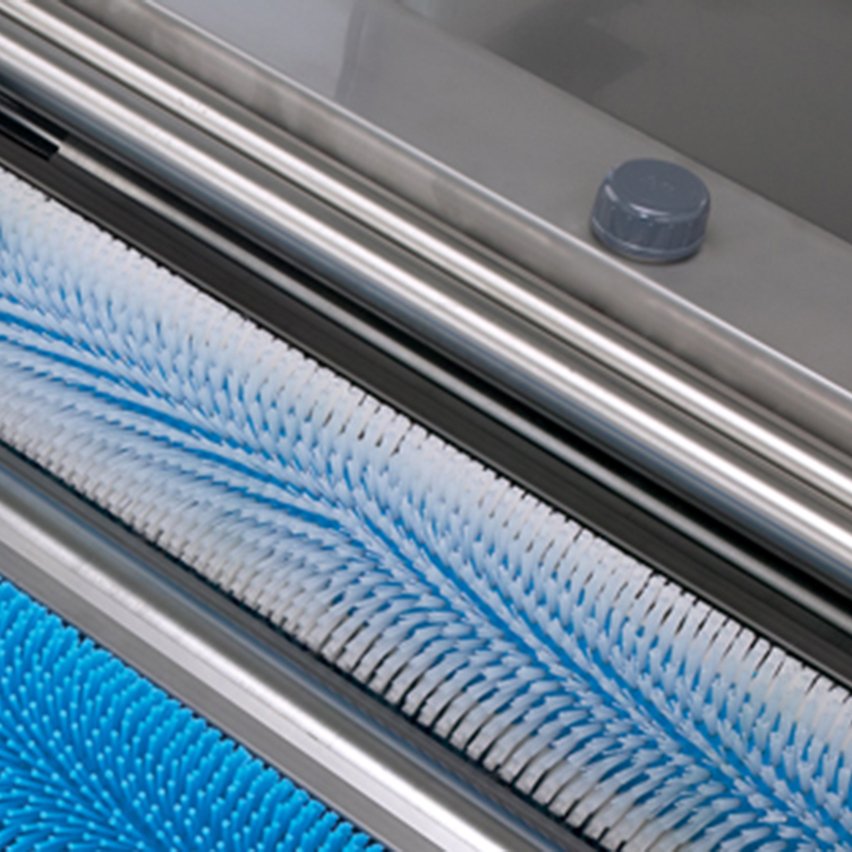 Optional: Lubrication
The BRM DELUXE is also available with automatic lubrication and an integrated storage tank.
Leistung, maximaler Nutzen und modulare Optionen
Die BRM DELUXE bietet eine höheren Luxus und einen höheren Durchlauf pro Stunde
Anwendungsbereich:

reinigt alle zweirandigen Back- und Lochbleche mit einer Breite von 58 mm, 78 mm, 98 mm

Wartung

einfache Nachjustierung aller Bürsten zur dauerhaft optimalen Reinigung

Bedienung

die Bedienung erfolgt über eine intuitive Computersteuerung
Stündlich
bis zu 750 Bleche
Optionen
Ablegewagen zur Abnahme der gereinigten Bleche
Eingabehöhe 85 mm
auch als Untertischausführung erhältlich
Beölungseinheit mit Vorratstank
Für alle zweirandigen Back- und Lochbleche
Komfortable und gründliche Reinigung
WP Riehle
+49 7361 5580-0

Unsere Vertriebsmitarbeiter beantworten gerne Ihre Fragen zum Produkt.